The CEMA testing centre is located in Almería, southern Spain, the only desert area in Europe. It spans 4,500 hectares at the foot of the volcanic Sierra de Gata mountains and stretches into the Cabo de Gata natural park.
With sunshine in winter and high temperatures from May to October, the unique Andalusian climate means that the tracks at CEMA, the Centro de Experiencias Michelin Almería, can be used for tests in extreme conditions on all types of vehicles, from cars to earthmovers, trucks, ATVs, motorcycles, and more.
More than 100 km of confidential test tracks with different surfaces - asphalt, off-road, dust and gravel – are designed to meet your needs for tests including airtightness, corrosion, endurance, vibration, noise, handling and component testing.
The site also offers fully equipped workshops, air-conditioned offices and meeting rooms with high speed WIFI connections, weather stations, permanent medical & fire teams, washing station, 350 kW power station and fuel facilities to make your time at CEMA both practical and comfortable.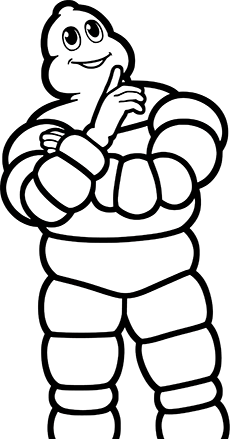 1/ Straight dust test track with roundabouts :

Total length 1360 m
Total width 14 m
Slope of 0 to 2.8% with gradient of 3 to 6%

2/ Dust test circuit :

Length 1980 m
Width 10 m
Slope of -2.3 to 2.3% with gradient of 0 to 2%

Standard type gravel test track :

Length 3655 m
Width 5 m
Gravel surface, stones of varying sizes
Specific gravel test track

Outer circuit :

Length 2848 m
Width 5 m
Available gravel according to your needs

Inner circuit (steep curves) :

Length 2952 m
Width 5 m

COMPACTED EARTH SURFACE TEST TRACK
Closed circuit with curved and straight sections :

Length 11490 m
Width 14 m
Compacted earth surface
Slope of 0 to 2% with gradient of 3 to 6%

Asphalt oval test track :

Length 6030 m
Width 12 m
Main test track lane 8 m
Slope of 1,4 to 1,8% with gradient of 0,5% on a straight line to 13,6% on a curve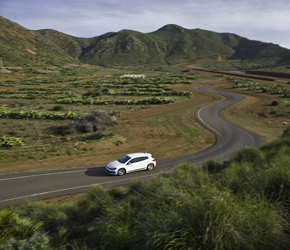 Flat section :

Length 1143 m
Width 7 m

Mountain section :

Length 2430 m
Width 6 m
Slope of 0 to 8 % with gradient of 0 to 2%

HANDLING ASPHALT TEST TRACK
Handling test track :

Length 2820 m
Width 7 m
Continuous curves
Slope of max. 0.5 % and gradient of 0 to 2%
Adjacent 50 - 70 m vehicle dynamics test area

Hard off-road test track :

Length 4797 m (one way)
Upward slopes (0.9 to 11%)
Rocky ground

Soft off-road circuit :

Length 5800 m
Width 5 m
Long straight sections and a few small slopes (6 to 8.5%)
Small stones on surface

"Cobblestone" type off-road circuit :

Length 3163 m
Width 7 m
Very compact surface (-1 to +1%)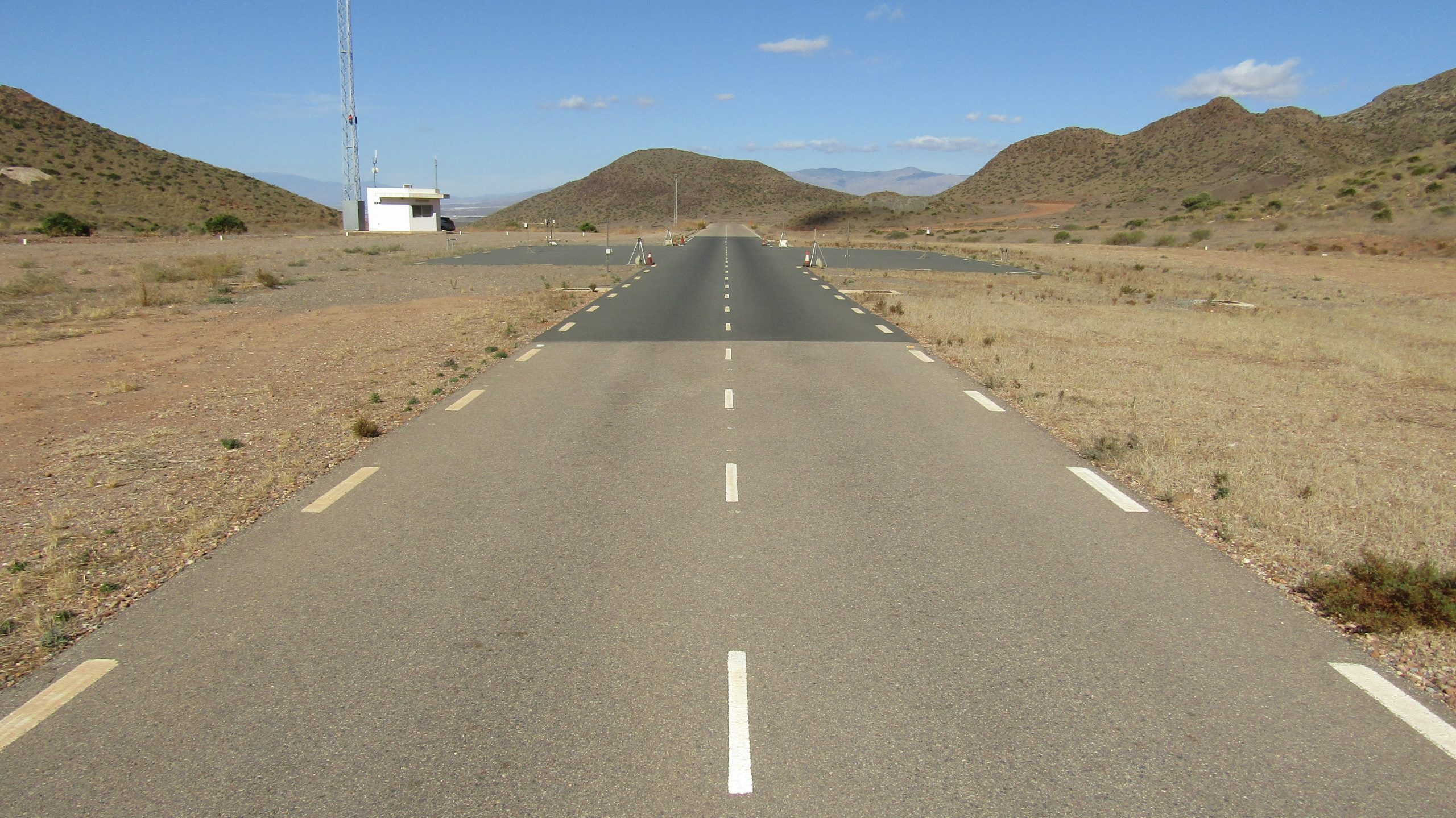 1 track for Pass-by/Pass-down tests:

Surfaces according to the ISO 10844 standard: 2014

TEST TRACKS FOR COMFORT & VIBRATION
Length 450 m
Width 8.50 m
Several ripples for analytical comfort testing
Packed earth surface

1/ Straight dust test track with roundabouts :

Total length 1360 m
Total width 14 m
Slope of 0 to 2.8% with gradient of 3 to 6%

2/ Dust test circuit :

Length 1980 m
Width 10 m
Slope of -2.3 to 2.3% with gradient of 0 to 2%

Standard type gravel test track :

Length 3655 m
Width 5 m
Gravel surface, stones of varying sizes
Specific gravel test track

Outer circuit :

Length 2848 m
Width 5 m
Available gravel according to your needs

Inner circuit (steep curves) :

Length 2952 m
Width 5 m

COMPACTED EARTH SURFACE TEST TRACK
Closed circuit with curved and straight sections :

Length 11490 m
Width 14 m
Compacted earth surface
Slope of 0 to 2% with gradient of 3 to 6%

Asphalt oval test track :

Length 6030 m
Width 12 m
Main test track lane 8 m
Slope of 1,4 to 1,8% with gradient of 0,5% on a straight line to 13,6% on a curve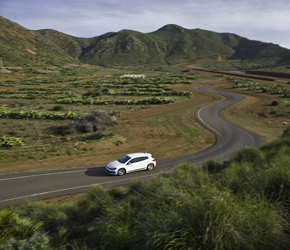 Flat section :

Length 1143 m
Width 7 m

Mountain section :

Length 2430 m
Width 6 m
Slope of 0 to 8 % with gradient of 0 to 2%

HANDLING ASPHALT TEST TRACK
Handling test track :

Length 2820 m
Width 7 m
Continuous curves
Slope of max. 0.5 % and gradient of 0 to 2%
Adjacent 50 - 70 m vehicle dynamics test area

Hard off-road test track :

Length 4797 m (one way)
Upward slopes (0.9 to 11%)
Rocky ground

Soft off-road circuit :

Length 5800 m
Width 5 m
Long straight sections and a few small slopes (6 to 8.5%)
Small stones on surface

"Cobblestone" type off-road circuit :

Length 3163 m
Width 7 m
Very compact surface (-1 to +1%)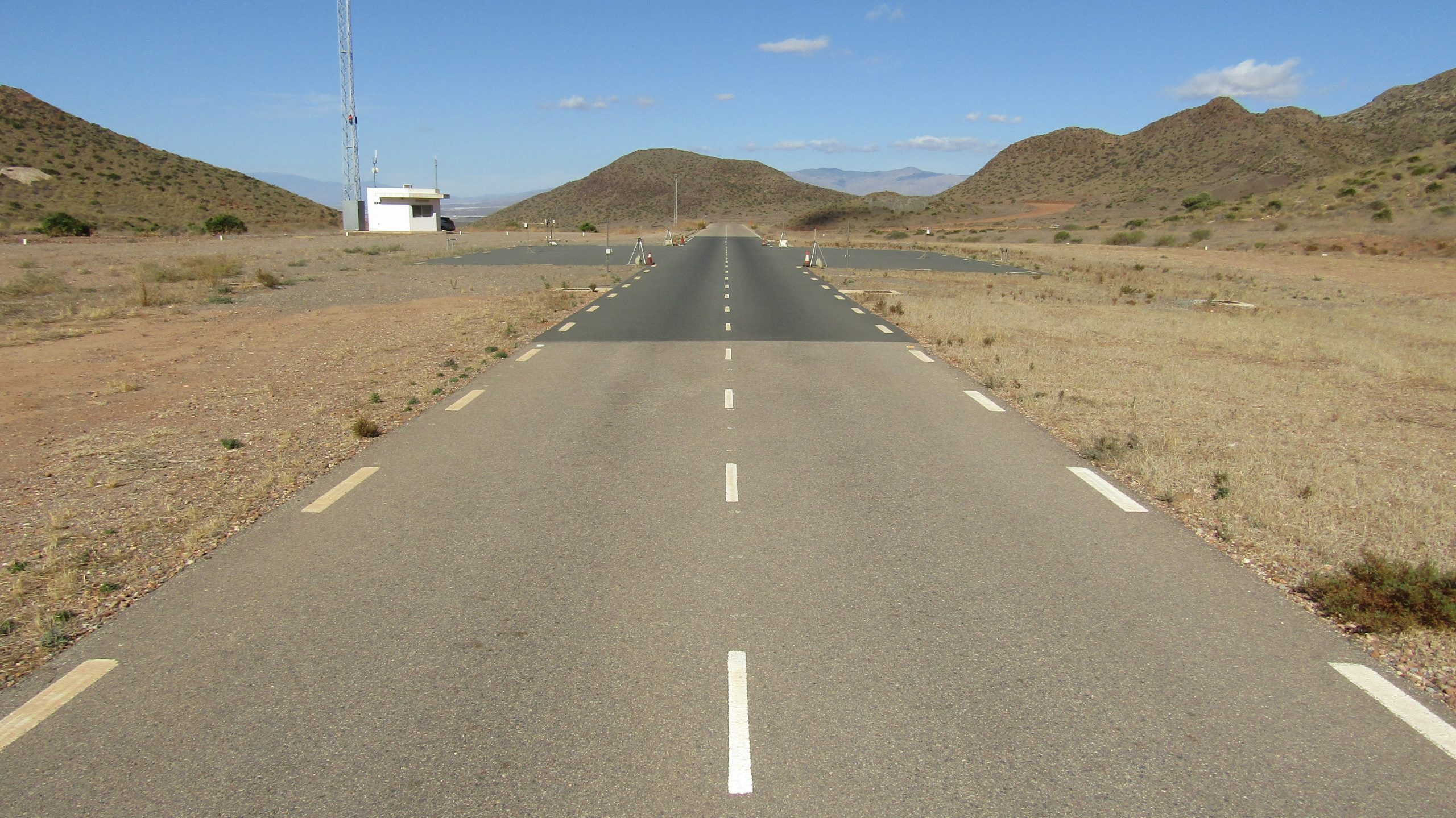 1 track for Pass-by/Pass-down tests:

Surfaces according to the ISO 10844 standard: 2014

TEST TRACKS FOR COMFORT & VIBRATION
Length 450 m
Width 8.50 m
Several ripples for analytical comfort testing
Packed earth surface